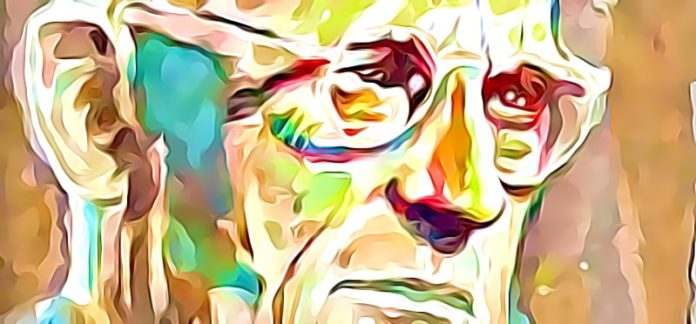 I SPENT MANY YEARS in rebellion, running contrary to God's will for my life. My idea of acting like a man was taking life by the horns, wrestling it to the ground, and getting whatever I needed or desired. During the worst years of my active addiction, I listened only to the warped and selfish desires of my flesh. My needs came first, at the expense of others. Indeed, I destroyed two marriages and caused most of my family to cut all ties. Even today, I am working to repair those relationships.
I read the thought of the day in Our Day Bread this morning, and I was blown away by the unique coincidence of what I read: "BEAUTIFULLY BROKEN." Bill Crowder wrote, "The picture was crystal clear. Those artisans reconstructing centuries-old broken pottery were a beautiful representation of the God who loves to fix broken things." Crowder quotes Psalm 31:12 where David says, "I am forgotten as though I were dead; I have become like broken pottery" (NIV). (1). Having just finished and posted my article "Story About a Woman Named Rahab," this idea of brokenness was fresh in my mind. Matthew West sings, "If grace was a kingdom, I'd stopped at the gate, thinkin' I don't deserve to pass through after all of the mistakes that I've made" (2).
Brokenness Leads to Destiny
Why must we be broken? Why does God choose broken leaders—men and women brought down by circumstance, by life, by sin? David is no exception; his life was filled with brokenness and yet God blessed him and used him. In spite of David's brokenness—his youth, fears, stress, sin, shame—God used him to bless the world through Jesus Christ. God uses people most of us would reject. But God breaks them down in preparation for leadership. Gordon Smith writes about courage and calling, and how to embrace our God-given potential. Paul Tillich makes the case that courage is essentially "the courage to be oneself." He says courage "…is the affirmation of one's essential nature" (3). Not his sinful nature, but that which God has called him to be. Do you have the courage to drop all pretense and live as you have been called to live?
Smith writes, "Our redemption includes accepting God's creation and embracing the grace that enables us to live consistent with this creation" (4). As men, it's vital to determine the call of God on our lives. There are three areas involved: first, we are called to be a Christian; second, we each have a specific call, a defining purpose or mission, a reason for being; and third, there is the call that we face each day in response to the demands on our lives—our immediate duties and responsibilities according to the situation (5). Living well is a matter of taking seriously the life that has been given to us, warts and all. To do this, we must recognize our worth in the eyes of God: our lives are of inestimable value; living our lives to the full is precisely what it means to be good stewards of our lives. We live fully by living in a manner that is deeply congruent with who we are in Christ.
The task of knowing where you come from constitutes an important developmental stage in the leader's life. Until this inquiry and analysis is done, the leader runs a constant danger of not understanding personal vulnerabilities (6).
A great leader knows where he comes from (humility), knows where he stands (worldview), and knows where God wants him to go (destiny). If you are humble enough to admit your faults and shortcomings, recognize your calling, and willing to stand on Christian principles, God will shape your heart in order to accomplish His mission for your life. McNeal writes, "This attitude can be realized only if the heart has done its work in assessing the three inquires we have identified" (7) [see above]. McNeal believes it is rare to run across people who genuinely understand that their leadership is ultimately a matter of the heart. Consider this: Jesus said, "…out of the abundance of the heart the mouth speaks" (Matt. 12:34). Spiritual formation must include heart-shaping. Further, it must include discipling. To see this in action, it is recommended that you explore God's heart-shaping work in the lives of four key biblical leaders: Moses, David, Paul, and Jesus. God worked within the culture and personal life of each in order to shape their ministry.
Wisdom and courage are partners; if an action is cavalier and perhaps even irresponsible, we do not call it courageous. True courage is marked by prudence.
Certainly, it takes courage to look at our character defects and allow God to change us. Paul told Timothy, "…for God gave us a spirit not of fear but of power and love and self-control" (2 Tim. 1:7). Some translations use the phrase "a sound mind." This is a nice correlation to the first step of Alcoholics Anonymous, which involves admitting powerlessness over one's drug of choice, and that life in active addiction is "…unmanageable." This same concept applies to "behaviors of choice" such as over-eating, gambling, binge spending, watching pornography. It matters not whether the "drug" is a substance or a behavior; they both lead to some type of escape or release. It is the underlying spiritual malady that matters most.
Lust
We read of David's greatest failure in 2 Samuel. He saw Bathsheba, a gorgeous woman, sunbathing on her roof top and decided he "had to have her" (2 Sam. 11:3-4). The woman was married to Uriah the Hittite. David plotted to send Uriah to the front lines of battle that he might be killed, and then covered up his actions. David's true Goliath was lust, and it led to his downfall. From this point on, his life would be marked by grief, betrayal, and heartache. Yet, he remained a man after the heart of God. Regarding lust for a woman, Solomon writes, "Do not desire her beauty in your heart, and do not let her capture you with her eyelashes; for the price of a prostitute is only a loaf of bread, but a married woman hunts down a precious life" (Pro. 6:25-26). David's truly repentant heart and sorrow for his adulterous behavior and planning to cause the death of the woman's husband allowed God to reinstate him to a leadership role and use his mistake as an example to others.
In 2004, Dr. Judith Reisman called porn an "erototoxin," theorizing that the brain itself might be damaged from habitually watching porn (8). She believed future brain studies on such individuals would show a surge in neurochemicals and hormones, which tends to create a vicious cycle. Recent studies validate her theory about brain chemicals and porn addiction. Cambridge Neuropsychiatrist Valerie Voon was featured in the UK documentary Porn on the Brain. Her research demonstrates that the brains of habitual porn users show great similarity to the brains of alcoholics. A brain structure called the ventral striatum plays a significant role in the reward system of the brain—the pleasure pathways. This is the same part of the brain that "lights up" when an alcoholic sees a picture of a drink (9). Additionally, watching porn leads to objectivization of women, desires far outside of normal sexual activity, and destruction of interpersonal relationships. Frankly, porn creates a parody that has nothing to do with reality.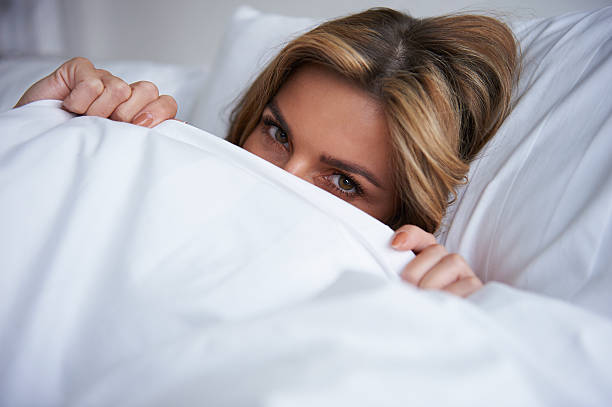 Lust must not be mistaken for intimacy. Dr. Trish Leigh says, "The dangers of pornography are vast and deep. However, to be brief, I will stick to those that are most important, for most people. Pornography has a ripple effect on the men who watch it and their families. The wave of devastation comes on slowly, over time. It can be almost imperceptible until their lives are on the brink of destruction. The biggest danger of pornography is its sleuth nature" (10). I found porn at a young age. By the time I got married, my ideas about sexual practices were hard-wired into my neuronal pathways. I understand now that this is directly related to a life-long habit of pornography and masturbation. Years later, after two divorces, I related porn and masturbation to "feeling great," and used it as an escape from boredom, depression, low self-esteem, and relieving severe chronic pain. I always said the only two times I am not in pain is when I'm asleep or in a hot tub… oh yeah, and while watching pornography.
Fruit of the Spirit
Paul warned us about walking according to the flesh. We are free in Jesus Christ to stop catering to our fleshly desires. "For God has done what the law, weakened by the flesh, could not do. By sending his own Son in the likeness of sinful flesh and for sin, he condemned sin in the flesh, in order that the righteous requirement of the law might be fulfilled in us, who walk not according to the flesh but according to the Spirit" (Rom. 8:3-4). When we operate in the flesh, we set our mind on the things of the flesh. Paul warned, "To set the mind on the flesh is death, but to set the mind on the Spirit is life and peace" (Rom. 8:6). We cannot please God when we're in the flesh. Continually walking in the flesh is quite vexing. Paul said, "For the wrath of God is revealed from heaven against all ungodliness and unrighteousness of men, who by their unrighteousness suppress the truth" (Rom. 1:18).
The Holy Spirit assists believers in prayer and "intercedes for God's people in accordance with the will of God" (see Rom. 8:27). He also leads the believer into righteousness (see Gal. 5:16-18) and produces His fruit in those who yield to Him. Believers are to submit to the will of God and walk in the Spirit. Paul suggests, "But I say, walk by the Spirit, and you will not gratify the desires of the flesh" (Gal. 5:16). The word "walk" in the Bible is a metaphor for how we live and how we carry ourselves. Are we allowing our flesh to dictate our behavior? The evidence of walking according to the flesh leads to sexual immorality, impurity, sensuality, envy, drunkenness, orgies, and more (see Gal. 5:19-21).
Granted, it is not easy to walk in the Spirit. We will make mistakes. Life is a relentless struggle with the devil—a fierce, unyielding foe who wants to destroy us. Satan will resist every effort we make to be like Jesus and to love others. But walking in the Spirit builds a life, a character, that is pleasing to God. When people see us, they should see Jesus in us. The reward is well worth the struggle to break free from the flesh: "love, joy, peace, patience, kindness, goodness, faithfulness, gentleness, self-control; against such things there is no law" (Gal. 5:22-23). Through Christ, we have crucified the flesh and all its passions and desires. Now, we need to live as though we're dead to sin, keeping in step with the Spirit (see Gal. 5:24-25). This is what Paul means by "walk in a worthy manner" (see Col. 1:10). Henry writes, "Believers are engaged in a conflict, in which they earnestly desire that grace may obtain full and speedy victory" (11). Paul vividly describes this struggle in Romans 7.
My fleshly struggles over the years were many. When I finally abdicated the throne and turned my will and life over to Christ, I began to hate sin. No longer did I wish to talk one way and walk another. Whenever I took the wrong way out of a situation, I was allowing my flesh to do as it pleased. I was seeking a humanly way to escape. Tired of abusing God's grace, I needed to stop treating it as a blank check. Now, I am embracing my new life in Christ, abundant and free. A new walk. As men, we are expected to be in control. Strong, now week. Able to solve dilemmas on our own. It's tough to meet the standard of walking in the Spirit. As men of God, covered by the blood of Jesus Christ, we are required to admit our powerlessness, our countless shortcomings and mistakes, and to yield to the Holy Spirit for guidance, wisdom, and power.
Steven Barto, B.S. Psy, M.A. Theology
References
(1) Bill Crowder, "Beautifully Broken," Our Daily Bread (Grand Rapids, MI: Our Daily Bread Ministries, Vol. 66, Nos. 9, 10, &11), Friday Dec. 17.
(2) Matthew West, "Broken Things," on All In, released Sept. 21, 2017, Sparrow Records.
(3) Paul Tillich, The Courage to Be (New Haven, CN: Yale University Press, 1952), 4.
(4) Gordon T. Smith, Courage and Calling (Downers Grove, IL: InterVarsity Press, 2011), 183.
(5) Ibid., 9-10.
(6) Reggie McNeal, A Work of Heart: Understanding How God Shapes Spiritual Leaders (San Francisco, CA: Jossey-Bass, 2011), 76.
(7) Ibid., 75.
(8) "Porn as Erototoxic," The Reisman Institute. URL: https://www.thereismaninstitute.org/porn-as-erototoxic.
(9) Covenant Eyes, "Day 7: Brain Chemicals and Porn Addiction," (Owosso, MI: Covenant Eyes, 2021). URL: https://www.covenanteyes.com/overcome-porn-40-day-challenge/day-7.
(10) Trish Leigh, "The Real Dangers of Pornography," Dr. Trish Leigh.com (n.d.). URL: https://drtrishleigh.com/the-real-dangers-of-pornography/
(11) Matthew Henry, Matthew Henry's Concise Commentary on the Whole Bible (Nashville, TN: Thomas Nelson, Inc., 1997), 1142.