Written by Steven Barto, B.S. Psy., M.A. Theology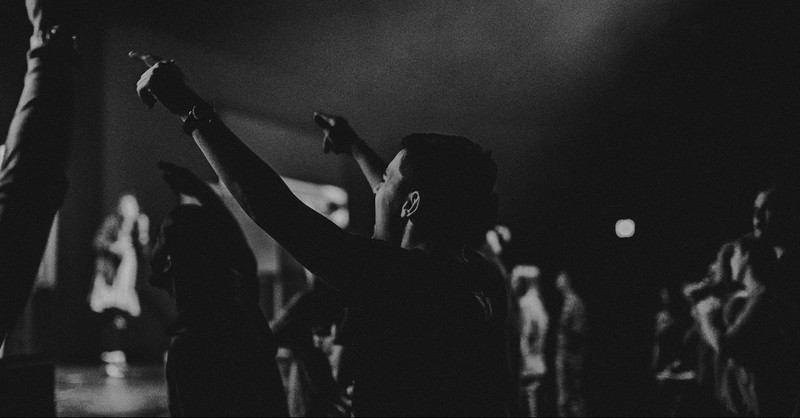 THE BIBLE TELLS US what is meant by fervent. "Fervor" is necessary for advancing God's kingdom, and is put forth by spirit-filled Christians who boldly share the gospel with others. Fervent is sometimes referred to today as "passionate." Being fervent is a critical component of apologetics (see 1 Pet. 3:15). Scripture features many stories about having passion for sharing God's message. Paul said, "I appeal to you therefore, brothers, by the mercies of God, to present your bodies as a living sacrifice, holy and acceptable to God, which is your spiritual worship" (Rom. 12:1, ESV).
Merriam-Webster says fervent means: (a) very hot : glowing (like the sun); (b) exhibiting or marked by great intensity of feeling (e.g., zealous).
Under the header "Marks of the True Christian" in the ESV Study Bible (1) regarding Romans 12 it states, "Let love be genuine. Abhor what is evil; hold fast to what is good. Love one another with brotherly affection. Outdo one another in showing honor. Do not be slothful in zeal, be fervent in spirit, serve the Lord" (12:9-11) (italics mine). Paul essentially tells us to maintain our passion in serving God. To be "fervent for God" means to have an intentional, passion-filled heart for Him. We must align ourselves with God's plan and purpose for our lives. Because of His saving grace, we are to give ourselves entirely to God. This is our reasonable service. Spiritual service and worship ultimately mean offering our whole lives to God. We are to determine what is expected of us and learn how to apply our new-found resources to all situations confronting us. Fervor suggests an imperative.
Fervent (zeontes or ζέοντες in the Greek) is an extension of zeo (ζέω)—a verb that primarily means "to boil with heat, be hot." Figuratively, it means "earnest." Regarding our Christian walk, the phrase can be translated to "boiling in our spirit for God." It is a clear call from Paul that we are to avoid becoming lukewarm, tepid, or bored as we pursue God. "Lukewarm" is an extremely important concern for believers. God said, to the church in La-odice'a, "I know your works: you are neither cold nor hot. Would that you were cold or hot! So, because you are lukewarm, and neither cold nor hot, I will spew you out of my mouth" (Rev. 3:15-16).
"Do not be slothful in zeal, be fervent in spirit, serve the Lord" (Rom. 12:11).
Jesus reminded His disciples, "You are the salt of the earth; but if salt has lost its taste, how shall its saltness be restored? It is no longer good for anything except to be thrown out and trodden under foot by men. You are the light of the world. A city set on a hill cannot be hid" (Matt. 5:13-14). Part of our being fervent for the gospel is to acknowledge our roles as salt and light onto the world.
Fervent Prayer
Prayer must always be a large part of the Christian lifestyle. The New King James Bible translates James 5:16 as, "Confess your trespasses to one another, and pray for one another, that you may be healed. The effective, fervent prayer of a righteous man avails much." Fervent prayer is that which is "impassioned, forceful, passionate, heartfelt, powerful, or wholehearted." Henry writes, "In a day of affliction nothing is more seasonable than prayer. The spirit is then most humble, and the heart is broken and tender." He adds, "…when a righteous person, a true believer, justified in Christ, and by his grace walking before God in holy obedience, presents an effectual fervent prayer, wrought in his heart by the power of the Holy Spirit…it avails much" (2).
The English Standard Version of the Bible translates James 5:16, "Therefore, confess your sins to one another and pray for one another, that you may be healed. The prayer of a righteous person has great power as it is working." James offers a challenge in 5:12-20 to reverse negative patterns of action (especially wrong speech) in the community of believers by choosing the way of righteous wisdom. It is critical that we note that effective prayer includes confessing our sins to one another and praying for members of the community of believers. Consider how this concept played an important role in the ministry of Jesus. James is speaking of prayer put into action, or made operative. The point of James 5:13-18 is that prayer is important and God answers prayer, so we must make it a priority.
It is very exciting and rewarding when we experience a spiritual awakening regarding the goodness of the gospel. Each of us is a building block for the entire church to experience this kind of awakening. What does it take to achieve the marks of a true Christian? It takes a gospel-centered church. It also involves being saved unto good works. Healthy local churches feature prayer, sharing, discipleship, teaching the Word of God, and corporate worship. Further, we must have a living theology. We need to get God out of our heads and into our hearts. Augustine of Hippo said, "Moral character is assessed not by what a man knows but by what he loves" (3).
Paul said we are to "pray without ceasing." We need not pray endlessly, 24/7, to meet this suggestion. Instead, we are to pray to the LORD regardless of circumstances. Begin with gratitude; get real with God (forego stiff, "religious" proclamations); find time throughout the day to talk with God; tell Him what He already knows; pray while waiting (for the bus, for a friend, for a return phone call, etc.); sing songs of praise during the day; quickly confess to God if you mess up; pray no matter the circumstances. In his letter to the Philippians, Paul commands us to stop being anxious and instead, "…in everything, by prayer and petition, with thanksgiving, present your requests to God" (Phil. 4:6). He told us to be watchful and thankful (Col. 4:2). He told the Ephesians to see prayer as a weapon for fighting spiritual battles (Eph. 6:18).
As we go through the day, prayer should be our first response to every fearful situation, every anxious thought, and every undesired task that God commands. We should also show gratitude for blessings and successes through prayer. A lack of prayer will cause us to depend on ourselves instead of depending on God's grace. Unceasing prayer is, in essence, continual dependence upon and communion with the Father. I believe there is a tenet to be learned here: being fervent or passionate about God must accompany fervent prayer, without which we will likely be tossed to and fro by our circumstances. When we take our eyes off Jesus amid the storm, we begin to sink and to drown. There is much to be fervent about as a believer in Christ, and it begins with the forgiveness of sins and the power to life a victorious life through Jesus.
References
(1) ESV Study Bible (Wheaton, IL: Crossway, 2008), 2179.
(2) Matthew Henry, Matthew Henry's Concise Commentary on the Whole Bible (Nashville, TN: Thomas Nelson, Inc., 1997), 1229.
(3) Cited in Henry Chadwick, Augustine: A Very Short Introduction (Oxford: Oxford University Press, 2001), 54